Documenting music metadata and rights ownership during the creation process.
There is a gap in the communication and transcription of metadata between societies, organisations, service providers and other intermediaries. This fragmentation of information weakens the digital infrastructure of the music industry and ultimately leaves songwriters, artists, and producers alike paying the price.
Music metadata plays a crucial role in maximising remuneration for songwriters, producers,  performers and artists. The documentation of metadata starts at the beginning of the creation process. Comprehensive and organised music metadata and rights enables faster identification of rights holders and contributors.
It's all in one place – your music metadata, music rights and audio files – ready when you are.
MusicTeam® helps you maintain the consistency and integrity of your music metadata on a single platform. Compile your music credits during the creation process, set your ownership shares, and upload your files. 
We uphold the highest industry-recognised standards when it comes to your metadata and rights. We're a DDEX member and bridge the infrastructural gaps to deliver your metadata, rights and releases where it needs to be.
Your digital identity
Build up your profiles with unique identifiers (IPI, ISNI, IPN), display artist names and your affiliated PROs/CMOs/MROs as an artist (songwriter, producer, performer, musician, etc.) and/or entity (publisher, record label, music production company, etc.).
Quick invite system for ownership splits & credits
Search and invite rights owners and contributors with their email address. Our system will fill-in existing details from the MusicTeam® database. Can't find the person you're looking for? Add basic identification information until they complete and review their information.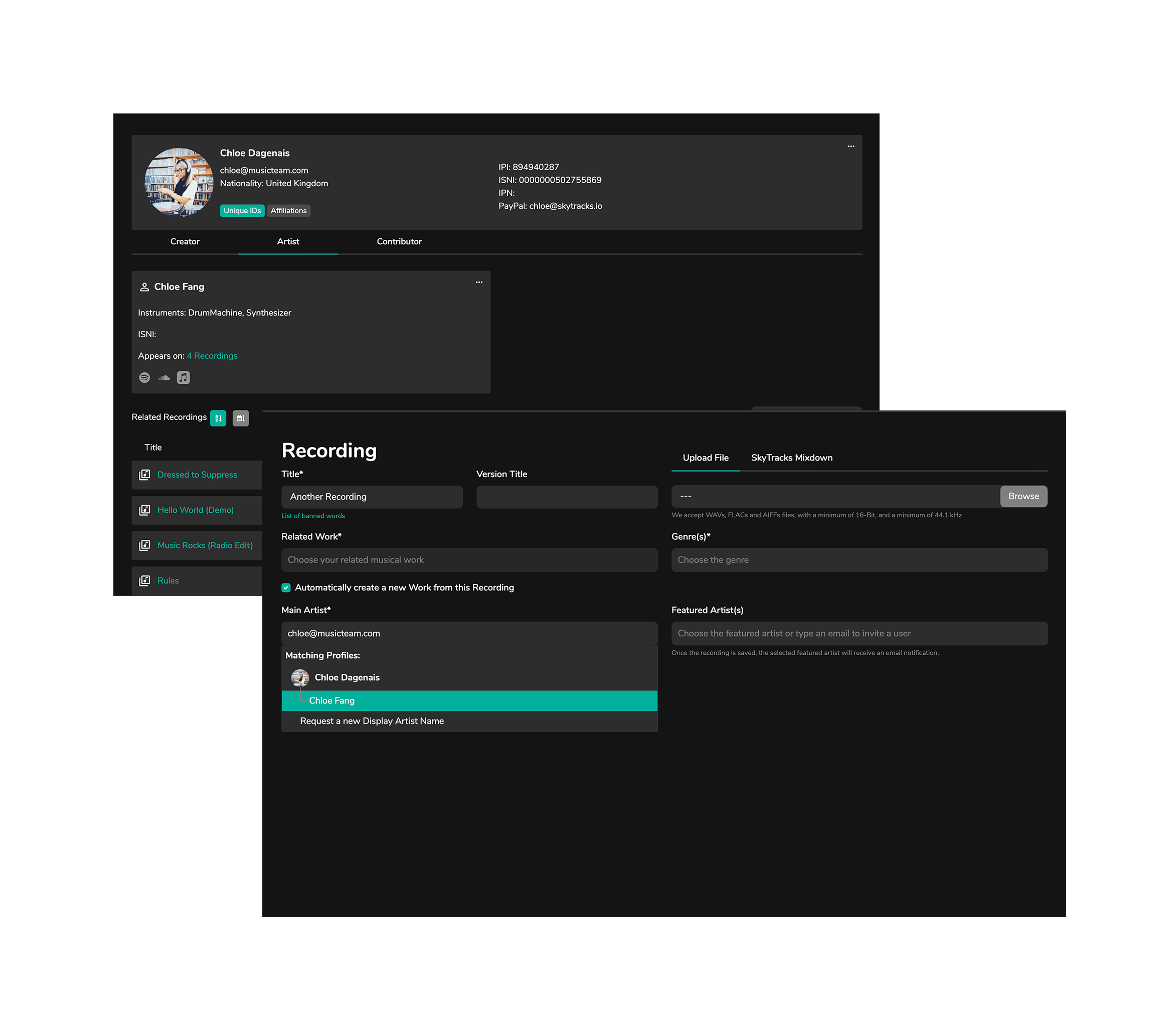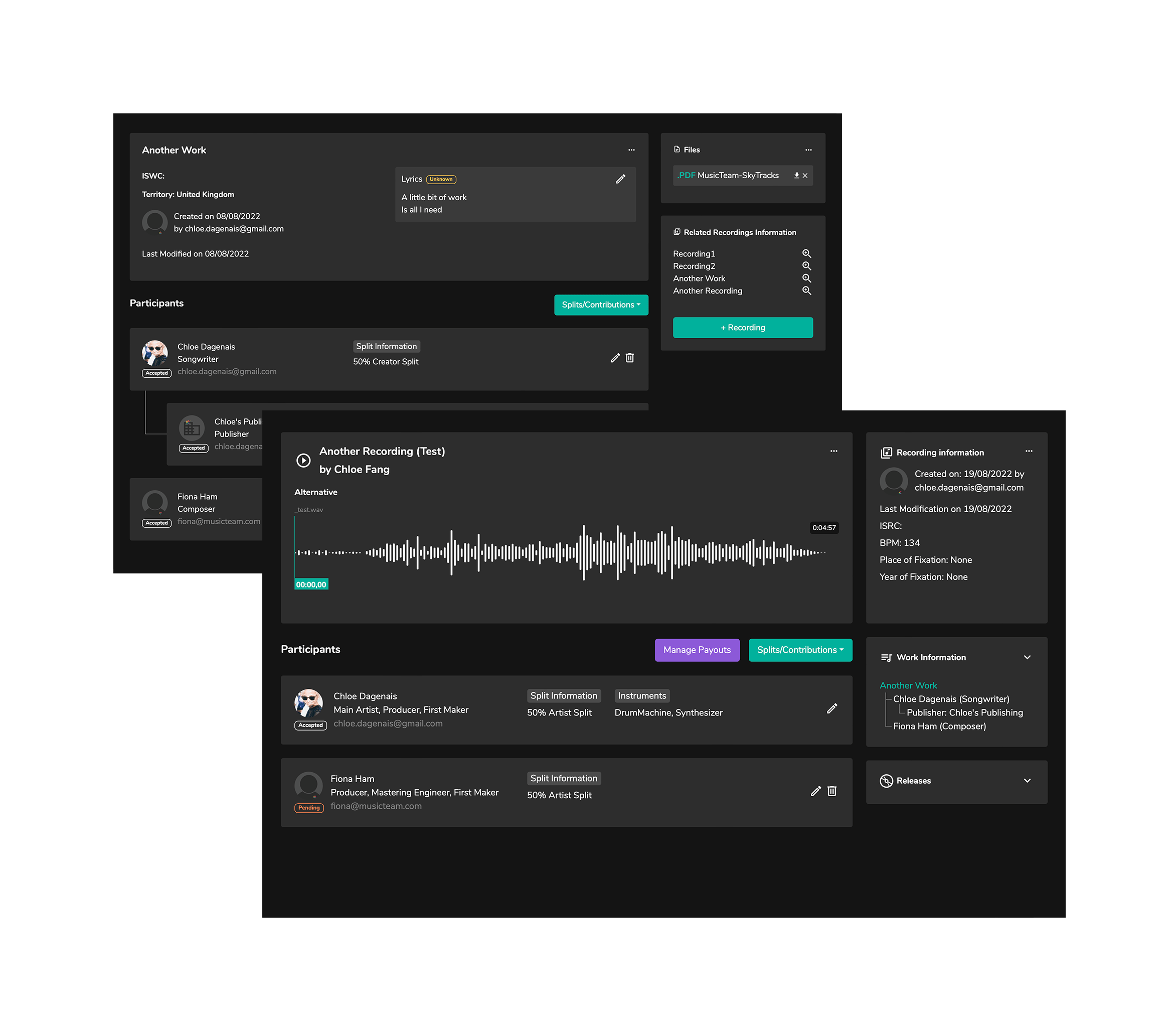 Permissions-based access for all participants
Keep your ownership information private. Different viewing and editing permissions are set by the ownership splits assigned to participants.
Credit where credit's due

Add everyone that contributes to the process of writing or recording your music. Designate specific roles such as songwriters, composers, lyricists, producers, performers and musicians. Get credited for your contributions.
Publishing agreements

Add your publishing agreement details as a writer or as a publisher. We automate your writer-publisher relationships to all your designated Works. No more struggling to find which publisher represents which writer.
Lyrics & lyrics timestamps 
Include lyrics in your musical works and add your lyrics timestamps in your recordings. When you release your songs with our music distribution service, we send lyrics to your selected outlets.
Instrumentation

Save your preferred instruments in your profile. We automatically add your instruments to the Sound Recordings you participate in.